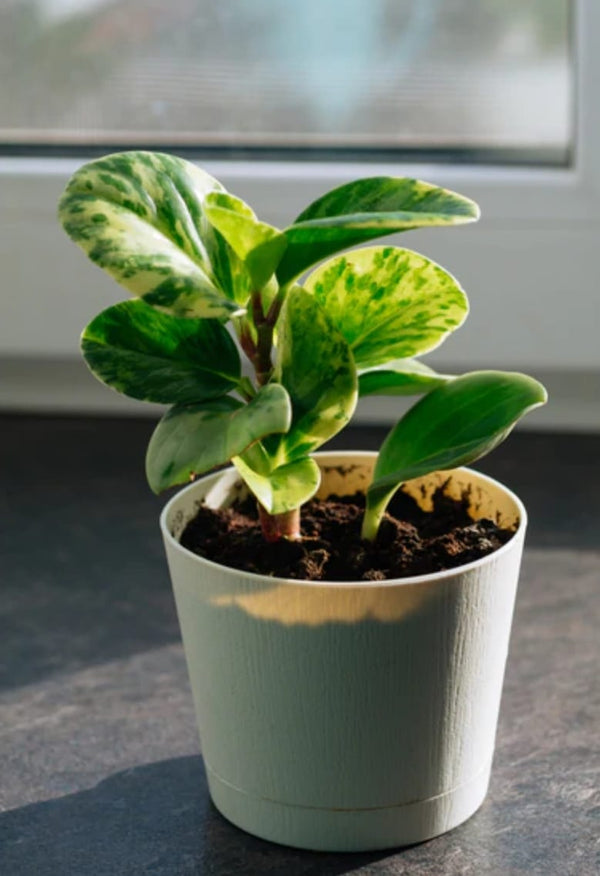 Variegated Peperomia Obtusifolia, sometimes called "Pepper Face" is a variegated version of the Baby Rubber Plant. This is the same beloved plant, but with a bright new twist. Her leaves are lighter and brighter with multiple shades of dark green, olive green, and a lovely creamy white. Small: 4 inch standard nursery pot.
Light
Bright indirect light for most of the day. Direct sunlight can bleach the leaves so be careful.
Water
Usually every 2 - 3 weeks once the soil has fully dried out. Use the 'soak & dry' method - completely soak the soil and water again only once the soil is fully dried out.
Plant Specific Care
Likes humidity, consider occasionally misting depending on how dry your home is. Use rich, well-draining soil and fertilize during its growth period.