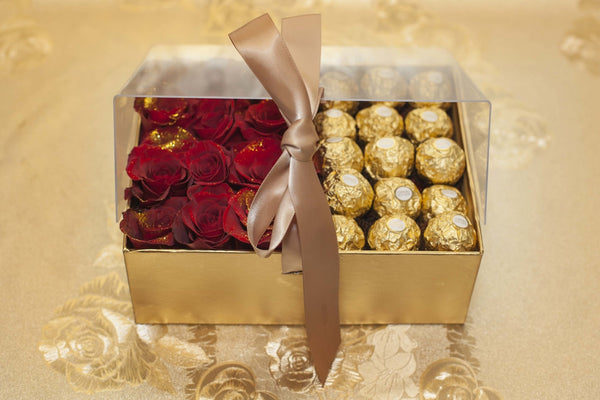 Surprise your loved one with a unique one-of-a-kind luxurious Blooms of Paradise floral arrangement that will make a truly lasting impression. A beautifully crafted bouquet of roses is a gift that never fails to speak volumes. Your  sweetheart deserves something just as sweet as they are. Maybe something even sweeter. 
The item comes in acrylic luxury box with 12 rose's and Ferrero Rocher.
PLEASE NOTE we use the best quality premium Ecuadorian roses, fair trade grown.
Same day delivery available.